For Soul & Motown lovers everywhere this holiday is for you.
Enjoy a weekend away at the TLH Leisure Resort renowned for their entertainment and leisure facilities. Top acts on two nights makes for a jam packed entertainment break. 
The TLH Leisure Resort consists of 4 hotels, all interconnected, each having its own style, with daytime activities, tea/coffee biscuits each afternoon and evening entertainment.
Extensive leisure facilities include;
Aztec Pools – indoor pool, fun pool, Jacuzzi, sauna & steam room
Aztec Spa – whole range of luxury treatments (booking required–not included in price)
Aztec Games – indoor bowls arena, 10 pin bowling, archery, snooker & pool
Aztec Gym – all the latest equipment
Aztec Studio – range of classes to shape up & keep fit (booking required–not included in price)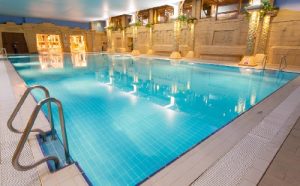 TORQUAY is a traditional British seaside resort with Victorian architecture at every turn. The seaside town appeals to young and old alike with a bustling town centre, picturesque marina, seafront promenade, sandy beach, stunning Royal Terrace Gardens and historic Torre Abbey.
The driver will organise a local excursion during your holiday.