CHESTER is a classic, contemporary city with a 2,000 year history which has over 550 listed building, spanning from the medieval to the Victorian periods. Chester also likes to boast that is has the most complete city walls, the oldest racecourse and the largest Roman Amphitheatre in Britain, plus a 1,000 year old Cathedral with Europe's finest example of medieval carvings. The town also contains the famous Rows, a mix of Tudor and Victorian arcades and two tiered galleried shops along the high street which are bursting with independent boutiques and high street stores.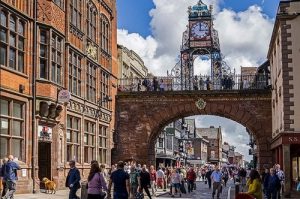 NESS BOTANIC GARDENS are one of the Wirral's best kept secrets with 64 acres of stunning gardens and views across the Dee Estuary to Snowdonia. The gardens were originally created by Arthur Kilpin Bulley who was passionate about plants from China, Tibet and Nepal. Autumn brings fabulous shows of berries and colour from the garden's stunning collections of trees.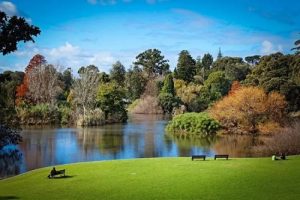 PORT SUNLIGHT is the village founded by 'Soap King' William Hesketh Lever in 1888. The village was built to house Lever's 'Sunlight Soap' factory workers, but today is home to a fascinating museum, beautiful architecture, a world-class art gallery, stunning parkland and a thriving community. There are more than 900 Grade II listed buildings set in 130 acres of beautiful parkland and gardens. We will be joined on board by a local guide.