CHATHAM HISTORIC DOCKYARD is where you can explore 400 years of history, from the days of steam, through the industrial revolution, two world wars up to recent times. Climb aboard three historic Naval     vessels, experience the Victorian Ropery and look out for some familiar scenes from "Call the Midwife" to "Sherlock Holmes" and "James Bond".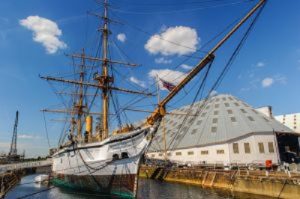 CANTERBURY is a beautiful, ancient city and one of the jewels of the county. Its a walled city which at its heart has the iconic Cathedral with its remarkable architecture and where Archbishop Thomas Becket was murdered in 1170.  All around are medieval streets just waiting to be explored, why not follow a walking trail and discover the city's stunning buildings, boutique shops and  numerous attractions.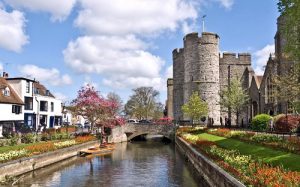 MARGATE is a timeless English seaside holiday town on the Kent coast combining old world charm with 21st century culture. Along the cobbled streets of the 'Old Town', chic eateries, galleries and vintage shops are mixed with traditional seaside delight. And on the seafront  is the internationally acclaimed Turner Contemporary gallery showcasing historical and ultra-modern art work.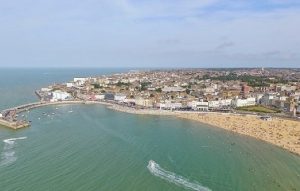 WHITSTABLE is the place to go for quirky shops, oysters and the traditional English seaside. It's a charming fishing village with  colourful houses, traditional fisherman's huts and shingle beach.