KILLARNEY, is a vibrant little town located at the Gateway to the National Park. It's a joy to wander around its colourful shops, art galleries, elegant boutiques and lively pubs. Experience the fun of a traditional JAUNTING CAR RIDE through the Killarney National Park, operated by the Tangney family for over 200 years! Take pleasure in a peaceful LAKE CRUISE on the tranquil waters of Lough Leane, the largest of Killarney's three lakes.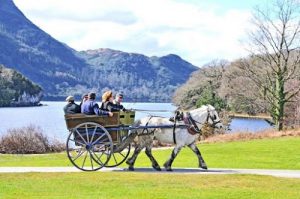 The RING OF KERRY is one of Europe's greatest scenic drives! A circular route around the edge of the Iveragh Peninsula passing rugged sandstone hills, lush sub-tropical vegetation and countless mountain and coastal views. The route overlooks Dingle Bay to the north, the open Atlantic to the west and the sheltered waters of Kenmare Bay to the south, inland are the purple hills of Macgillycuddy's Reeks.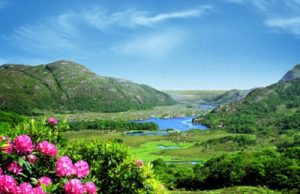 MUCKROSS HOUSE & GARDENS are set within Killarney National Park, overlooking the stunning Muckross Lake. The house is a magnificent Victorian mansion elegantly furnished portraying the lifestyle of the landed gentry, while downstairs in the basement you can experience the working conditions of the servants. Outside the beautiful gardens are renowned world-wide for their plant collections.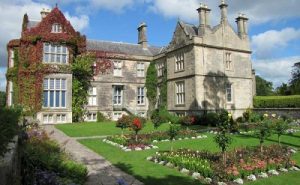 KENMARE is a picturesque town cradled in the heart of Kenmare Bay, it has a bustling high street which is typically Irish with a multitude of colourful buildings.