LEEDS CASTLE has been a Norman stronghold; the private property of six of England's medieval queens; a palace used by Henry VIII and his first wife Catherine of Aragon; a Jacobean country house; a Georgian mansion; an elegant early 20th century retreat for the influential and famous; now one of the most visited historic buildings in Britain.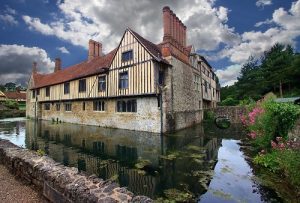 IGHTHAM MOTE is a romantic moated, manor house, once described 'one of the most beautiful and interesting of English country houses'. Built nearly 700 years ago, this house has seen many changes and been owned by Medieval knights, courtiers to Henry VIII and high society Victorians. The house is surrounded by peaceful gardens with an orchard, water features, lakes and woodland walks.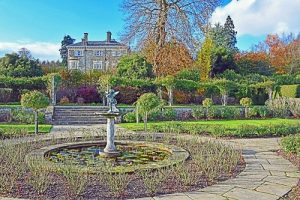 EMMETTS GARDEN is a charming Edwardian estate with a garden that was laid out in the late 19th century. It contains many exotic and rare trees and shrubs from across the world. Explore the Rose, Rock and North gardens taking in the glorious panoramic views over the Kent Weald.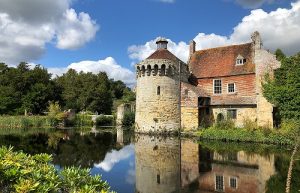 SCOTNEY CASTLE is a fairy tale 14th century moated castle and Victorian country mansion that lies in a peaceful wooded valley. The mansion and the castle, clothed in wisteria, roses and clematis make a stunning backdrop for the picturesque, terraced garden with cascades of rhododendrons and azaleas.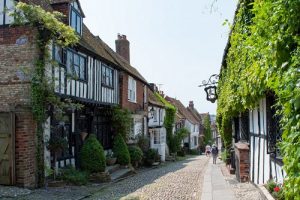 RYE, once surrounded by the sea, is a fortified hilltop town that played an important role in the defence of the south coast of England. A vibrant town packed with ancient buildings, cobbled streets and secret passages once the haunt of smugglers and highwaymen.
The BLUEBELL RAILWAY steams through 11 miles of glorious Sussex scenery and was one of the first preserved heritage lines in the country. It has one of the finest collections of vintage steam locomotives and carriages and the four stations are preserved in different periods of its history.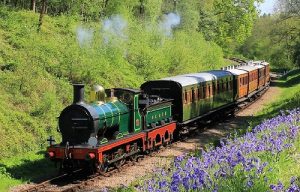 SHEFFIELD PARK & GARDEN is a work of art formed through centuries of landscape design, with influences of 'Capability' Brown and Humphry Repton. Paths circulate through the glades and wooded areas around the four lakes that form the heart of the garden.