From Wemyss Bay we sail to Rothesay on the ISLE OF BUTE, enjoy a scenic drive around the Isle and discover MOUNT STUART an outstanding and flamboyant Victorian, Gothic style mansion, surrounded by beautiful gardens within a 300 acre estate. As we continue around the Isle photos stops will be made at the bays of Scalpsie and Ettrick before returning to the mainland.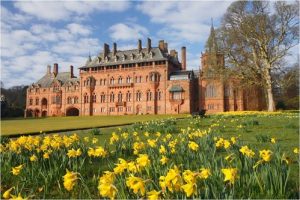 Sail across the Clyde to Dunoon on the Cowal Peninsula and here we stop at BENMORE BOTANIC GARDEN, a garden full of drama. Highlights include: 'Giants of Benmore' – you are welcomed through the 150 year old awe-inspiring Redwood Avenue, one of the finest entrances to any botanic garden. Benmore's slopes are alive with a 'Riot of Rhododendrons', brilliant reds, shocking pinks and papery whites of the unique and world-leading rhododendron collection. Our return journey takes us along Loch Eck, Loch Fyne and Loch Lomond with stunning views all the way.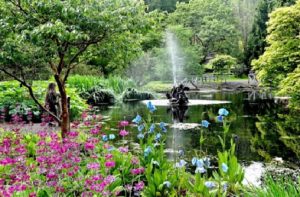 The FALKIRK WHEEL links the Forth & Clyde Canal with the Union Canal and is the world's only rotating boat lift. Enjoy the full experience with a 60 minute journey sailing through the sky to join the Union Canal 35 metres above, with stunning views across the vast Falkirk countryside.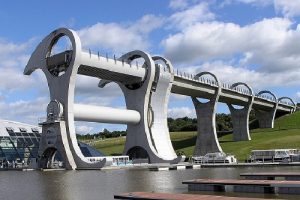 We continue to South Queensferry and the Firth of Forth for a BLACKNESS CASTLE CRUISE with CREAM TEA. During the cruise view the Three Bridges, Blackness Castle as featured in Outlander and Outlaw King and passing Limekilns village that featured in Robert Louis Stevenson's Kidnapped. There will plenty of opportunities to see a variety of marine wildlife including seals.