TRENTHAM GARDENS are amongst the very best in the UK, a stunning contemporary revival of the historic garden of Trentham Hall. The 725 acres have been transformed over the last 15 years, a revival led by Chelsea gold-medal winner Tom Stuart-Smith. A stroll around the lake takes you through woodlands and parklands with breathtaking vistas that change throughout the seasons and a labyrinth of paths takes you through the Italian Garden, Rivers of Grass and the upper flower garden.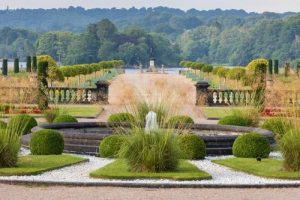 The award winning WORLD OF WEDGEWOOD. Go behind the scenes on a FACTORY TOUR that demonstrates the craftsmanship and extraordinary skills, showcasing casting, firing, glazing, figure making, decorating and hand painting, ornamentation and gilding. In the extraordinary V&A Wedgewood Collection, explore 260 years of ground-breaking design and production that all began with Josiah Wedgwood.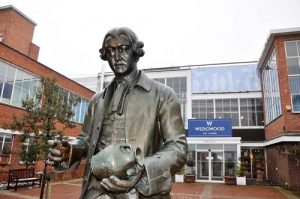 Affectionately known as The Potteries, STOKE-ON-TRENT is a unique, creative city that has a remarkable story that is shown by many award-winning museums and visitor centres. The production of pottery in this area dates back to at least the 17th century, founded here due to the abundant supplies of clay, salt and lead for glazing; and of coal, used to fire the kilns.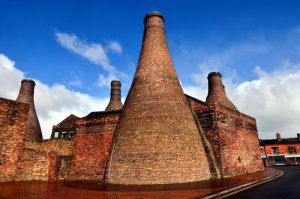 NATIONAL MEMORIAL ARBORETUM – where our nation remembers! The Arboretum is an evolving, maturing woodland landscape featuring 25,000 trees and a collection of nearly 400 memorials. The 150-acre site is a living, growing tribute to those who have served and continue to serve our country including the Armed Forces and civil services. The Millennium Chapel of Peace and Forgiveness is the only place in the country where the Act of Remembrance is observed daily at 11 am.