STRESA was once a small fishing village and is now a delightful town set on the glistening shores of LAKE MAGGIORE. The elegant promenade gives Stresa a seaside, feel add to this an array of parks, gardens, shops and trattorias for a true holiday atmosphere.  With two days free to explore Stresa there is plenty to do and see from the historical town centre to the Mottarone Cable Car for panoramic views, not forgetting, the magnificent Borromean Islands, where you'll discover stunning gardens and an opulent palace!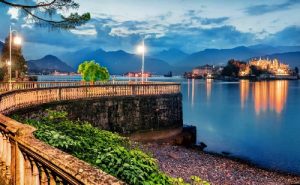 The LAKE MAGGIORE EXPRESS is a trip by narrow gauge railway that takes you high up into the mountains and to Locarno in Switzerland. Admire the scenery as the quaint CENTOVALLEY TRAIN slowly passes through 'one hundred' stunning valleys, winding its way over 83 bridges and through 31 tunnels.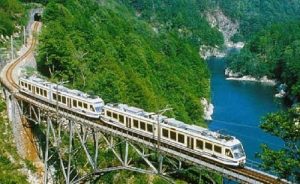 The last stop is LOCARNO a pretty town on the northern shore of Lake Maggiore. Here you have some time to explore, discover; The Piazza Grande the largest and most famous square in Switzerland and behind the Piazza is the charming old town with traditional buildings, narrow lanes and beautiful courtyards. A relaxing CRUISE ON LAKE MAGGIORE tops the day off, sailing past wonderful scenery all the way back to Stresa. A truly unforgettable experience!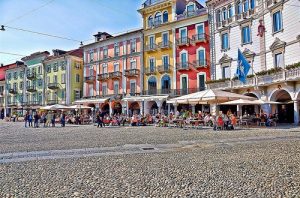 Tiny LAGO D'ORTA is said to be the most romantic of all the Italian lakes, its only 1 mile wide and 7 miles long. First we pause at OMEGNA an attractive lakeside town with an enchanting backdrop of mountains. Here you have time to explore before a cruise to OTRTA SAN GUILLO, a captivating, medieval town with pretty, cobbled streets and narrow lanes that lead from the main piazza and shoreline for picture-prefect views of the land and Isola San Guillo. We rejoin the boat an continue to the beautiful ISOLA SAN GUILLO for a short visit before meeting the coach at San Filiberto.