CONCARNEAU is a charming town on the Finistère Coast and has been an important fishing port for hundreds of years. The main attraction is the 'ville close', the old stone fortified town that dates back to the 1300's. Its connected to the mainland by a bridge and here you'll find a superb collection of timbered and gabled houses surrounded by flowers, all jostling for space in pretty cobbled streets. The hotel overlooks Concarneau's beautiful bay and from here on your free day explore this town at leisure or perhaps take a walk along the coast to discover sandy beaches, rocky creeks, the fishing port and marina.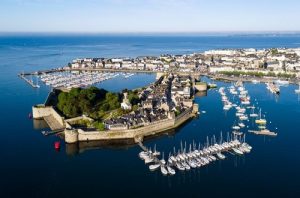 VANNES located on the southern coast of Brittany, its an attractive walled town with a fascinating history that dates back to the 16th century. As you wander through the beautifully preserved medieval quarter you'll discover traditional half-timbered buildings, city ramparts, pretty gardens and old market squares. Its a joy to explore with something new around every corner!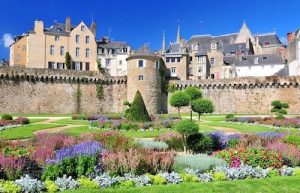 From Benodet enjoy a CRUISE ON THE RIVER ODET which winds its way to Quimper, its said to be one of the most beautiful rivers in France. Sail past the wooded shores, forgotten creeks and charming houses, just like the old merchant ships of the past.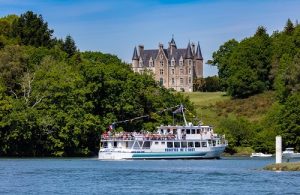 QUIMPER is an attractive cathedral city set in the pretty valley where the rivers Odet and Stier meet. Highlights include medieval half-timbered buildings, St Coretin cathedral, numerous little bridges faience pottery shops and some of the best crepes and cider in Brittany.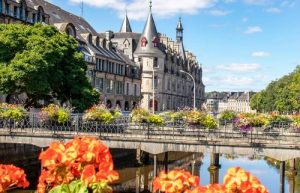 DINAN is without doubt one of the most attractive and best preserved small towns in Brittany, with half-timbered houses, cobbled streets, ramparts and an attractive port. On market day the town square is packed with market stalls selling a variety of fresh local produce, leather goods and clothes. The town itself has an array of art galleries, craft shops and alfresco restaurants.