A visit to the KEUKENHOF GARDENS is a truly unique and unforgettable experience. The flower park covers 32 hectares, has over 7 million flower bulbs with over 800 different varieties of tulip. A stroll through the gardens takes you through wonderful flower displays, beautiful ponds, artwork and statue garden, dotted around the gardens are pavilions, terraces and restaurants in which to pause and admire your surroundings.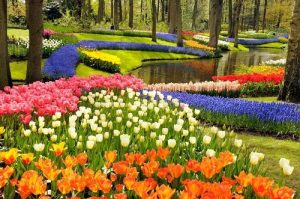 Held just once every ten years at a different venue in the Netherlands, FLORIADE is one of the premier events of the horticultural world. In 2022 the spotlight falls on Almere where a purpose-built site has been specially created to provide a 'living laboratory' with inspirational and innovative exhibitions with the theme 'Growing Green Cities'. There will also be many other attractions, art and culture and a unique collection of trees, shrubs and flowers on display.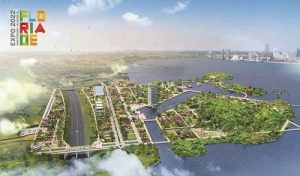 's-HERTOGENBOSCH commonly known as Den Bosch, is a wonderful city with a warm, welcoming atmosphere packed with jazz cafes, little restaurants and trendy bars-reflecting the citizen's infamous love of the good things in life! Founded in the 12th century, this fortified city is a historic gem, full of ancient buildings and medieval architecture including a gothic cathedral and countless rich merchant's houses. The city is criss-crossed by a network of canals and the river, the system dates back centuries and can offer a unique way to view the city. A CITY CANAL BOAT TOUR discovers the beauty of Den Bosch from the water. A characteristic open boat takes you through the centuries-old canal system passing, beautiful monuments, exciting waterways and imposing fortifications.